Ariston College Admission Experts
Ariston is derived from Greek αριστος (aristos) which means – "excellent "or "the best"- and THAT IS EXACTLY WHO WE ARE
Meet Our Founder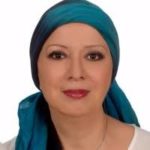 BA Modern Languages McGill University
MSc Educational Leadership
Columbia University Teachers College Advising Program
Ms. Tzevelekos is an extremely accomplished educator with over 20 years of experience. During her career she has served as a Chief Education Officer, an Examiner for the International Baccalaureate and an Admissions Consultant with over 20 years of experience systems and is a leading consultant for international students aiming for British and North American Institutions.Having graduated a year early from high school herself after pursuing a gifted program, Demetra has enough personal experience and drive to make sure talented students can reach their maximum potential.
After so many years in the field, Demetra is part of a large network of professors, alumni, examiners and admission officers from hundreds of institutions so every student can access the best resources available for them.
Demetra divides her time between our offices in Europe and North America and will have a personal say in every student's application.
Please keep in mind that when scheduling your free initial consultation that Ms. Tzevelekos time is restricted and densely sought out.
How we differ from other consulting services
There are countless consulting services that offer promises of entrance into top schools and loaded information about what makes a candidate across-the-board-admissible! Ariston differs from other services specifically because we specialize in international students. International students are a valued member of every student body but they also make up a smaller percentage, making international admission more competitive. Fortunately, we know what different schools look for in International students and with our thorough experience in international education systems we guide students to boost both their academic and extracurricular portfolio.
We are here to help every student structure a personal statement that ties in their skills, passions and initiatives with a prominent and proud national identity that can set them apart from domestic students.